Once again we would like to remind you that Motus Foundation, Baltic Ports Organization, and Klaipeda Shipping Research Centre are partners in the: 'Building resilient and inclusive sustainable maritime tourism in the Baltic Sea Region' (SusMarTour) project within the Council of the Baltic Sea States Facility.
On the 4th of October 2022, we are organizing our next online seminars on the theme:
BSR Tourism – Challenges Into Opportunities
Here is the list of the SusMarTour speakers:
Olga Zuin (Programme Coordinator) Council of the Baltic Sea States
Stefan Scheja (Manager Cruise and Ferry) Ports of Stockholm
Tomasz Studzieniecki (Lecturer – Department of Management and Economics) Gdynia Maritime University
Magda Leszczyna – Rzucidło (Policy Area Tourism Coordinator) EUSBSR
Jennifer Iduh (Head of Research & Development) European Travel Commission
Heli Mäki-Fränti (Managing Director) Association of Finnish Travel Industry
Frank Tetzel (Owner and Editor) Image Network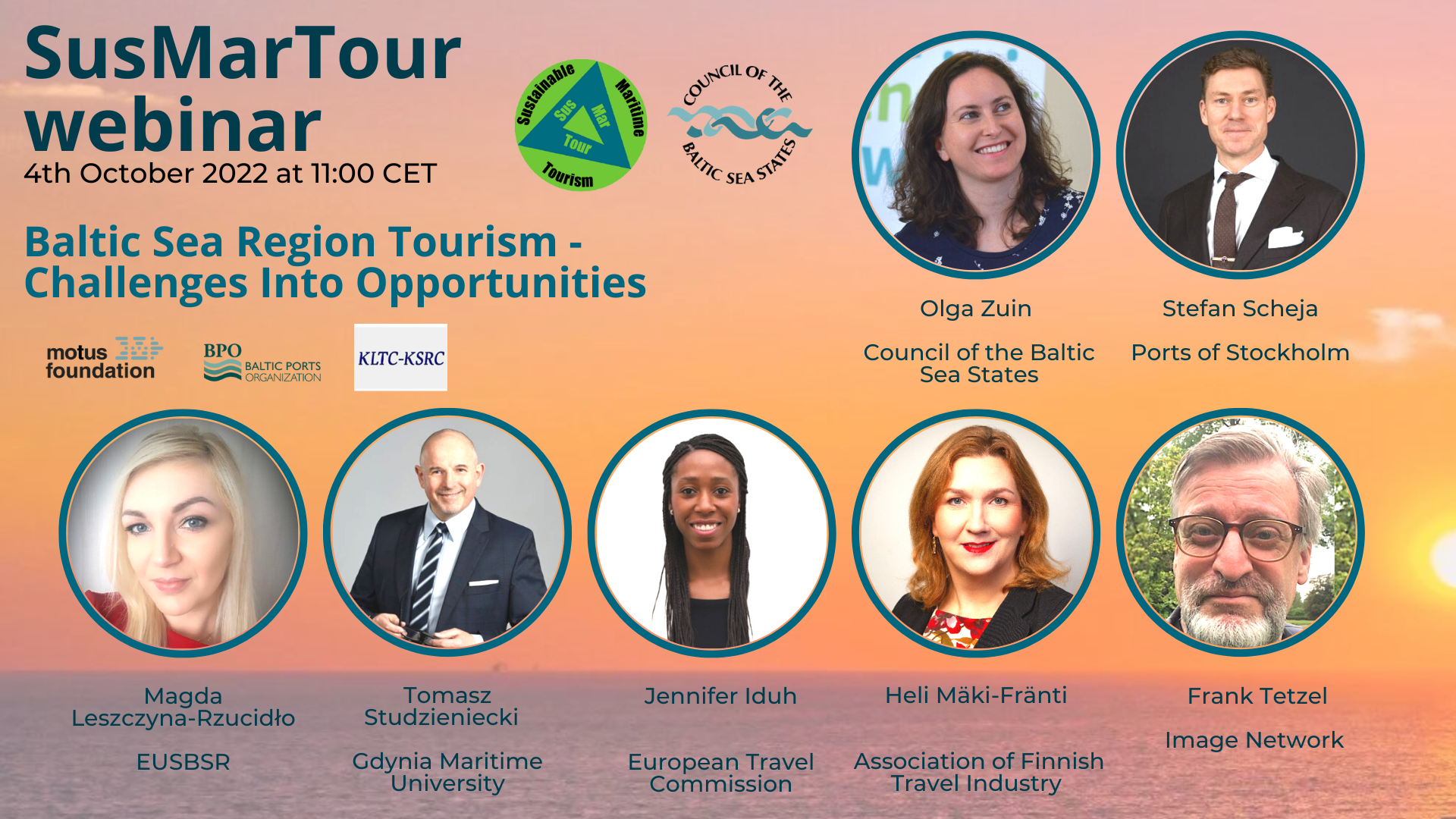 More information about the event is on the agenda.
To join us, please register here (the event is free of charge!)
For more information about SusMarTour, please follow us on LinkedIn.