Motus Foundation, Baltic Ports Organization, and Klaipeda Shipping Research Centre are partners in the: 'Building resilient and inclusive sustainable maritime tourism in the Baltic Sea Region' (SusMarTour) project within the Council of the Baltic Sea States Facility.
On the 31st of May 2022, we would like to invite you to the online seminars on the theme:
Action Plan and recommendations for the Crisis Situations in BSR Tourism Sector.
Our speakers:
Olga Zuin (Programme Coordinator) Council of the Baltic Sea States
Joanna Kizielewicz (Vice Dean for Development & Cooperation) Gdynia Maritime University
Ingrid Berezin (Head of Passenger Business) Port of Tallinn
Schmidt Wolfgang (Head of International Affairs) City of Kiel
Marta Chełkowska (Director of Tourism Departament) Marshal Office Pomorskie Voivodeship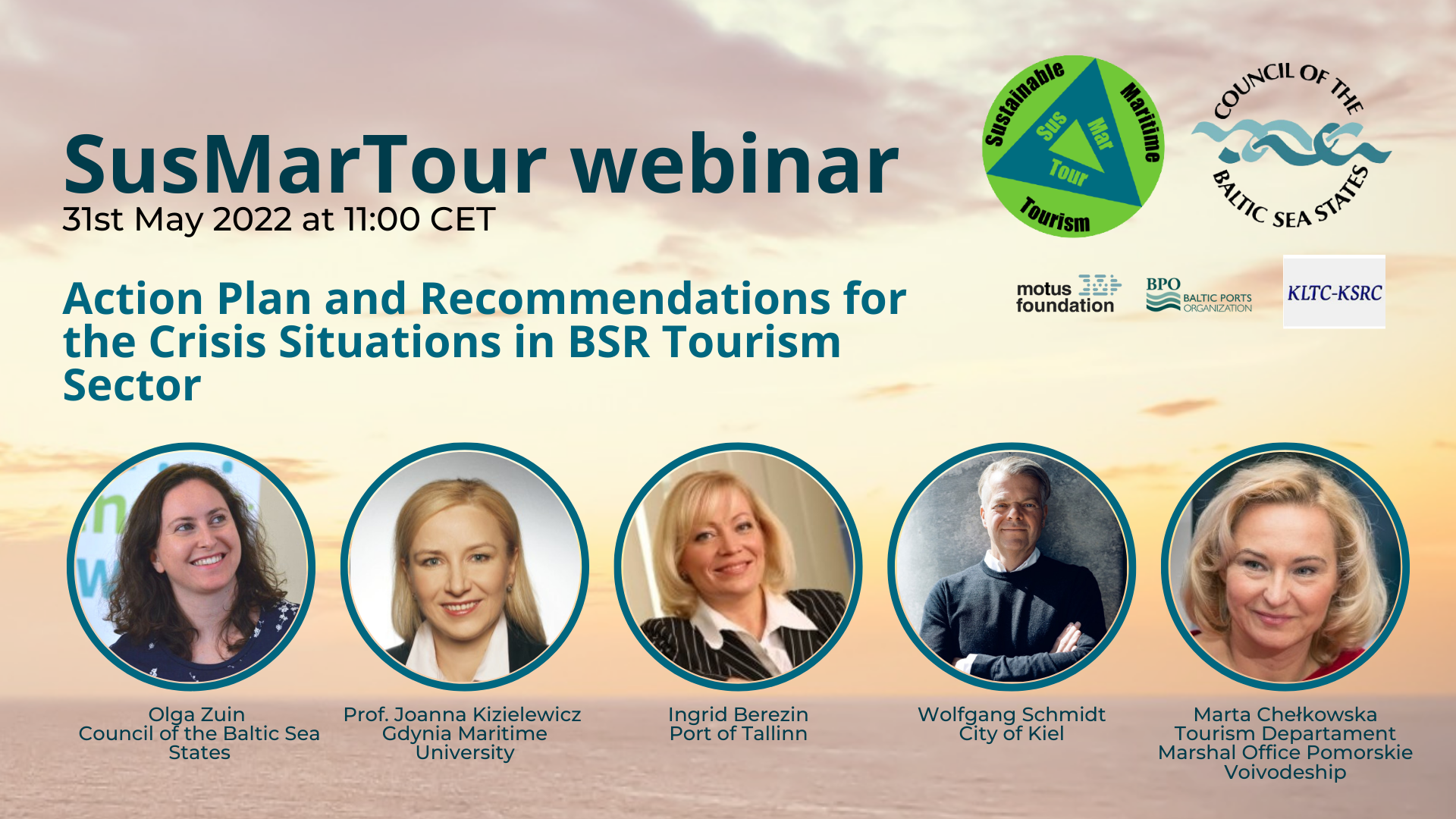 More information about the event is on the agenda.
To join us, please register here (the event is free of charge!)
For more information about SusMarTour, please follow us on LinkedIn.