Join us on the 7th of December 2022 together with Motus Foundation, Baltic Ports Organization, and Klaipeda Shipping Research Centre for the Final Conference of the SusMarTour project, sponsored by the Council of the Baltic Sea States. The event will sum up all the activities that project partners accomplished across the 1,5 years of our work. The first session of the conference is devoted to the report that was written by BPO and KSRC, and during the second one, we would like to invite you to two more presentations connected with tourism in BSR topic. Stay till the end because we are also going to talk about the future of the SusMarTour project.
The hybrid seminar will take place at the Ports of Stockholm, and you can join us at the place or online!
Here is the list of the SusMarTour speakers:
1st session
Olga Zuin (Programme Coordinator) Council of the Baltic Sea States
Ewelina Ziajka (Market Analysis Specialist) Actia Forum/Baltic Ports Organization
Prof. Vytautas Paulauskas (Habilitate doctor, Deep Sea Captain) Klaipeda Shipping Research Center
2nd session
Eike Otto (Consultant) Tourism and Regional Development
Egle Lizaityte (Managing Director) Lithuanian Hotel and Restaurant Association
Iwona Slojka (Owner) Cross Baltica Sweden AB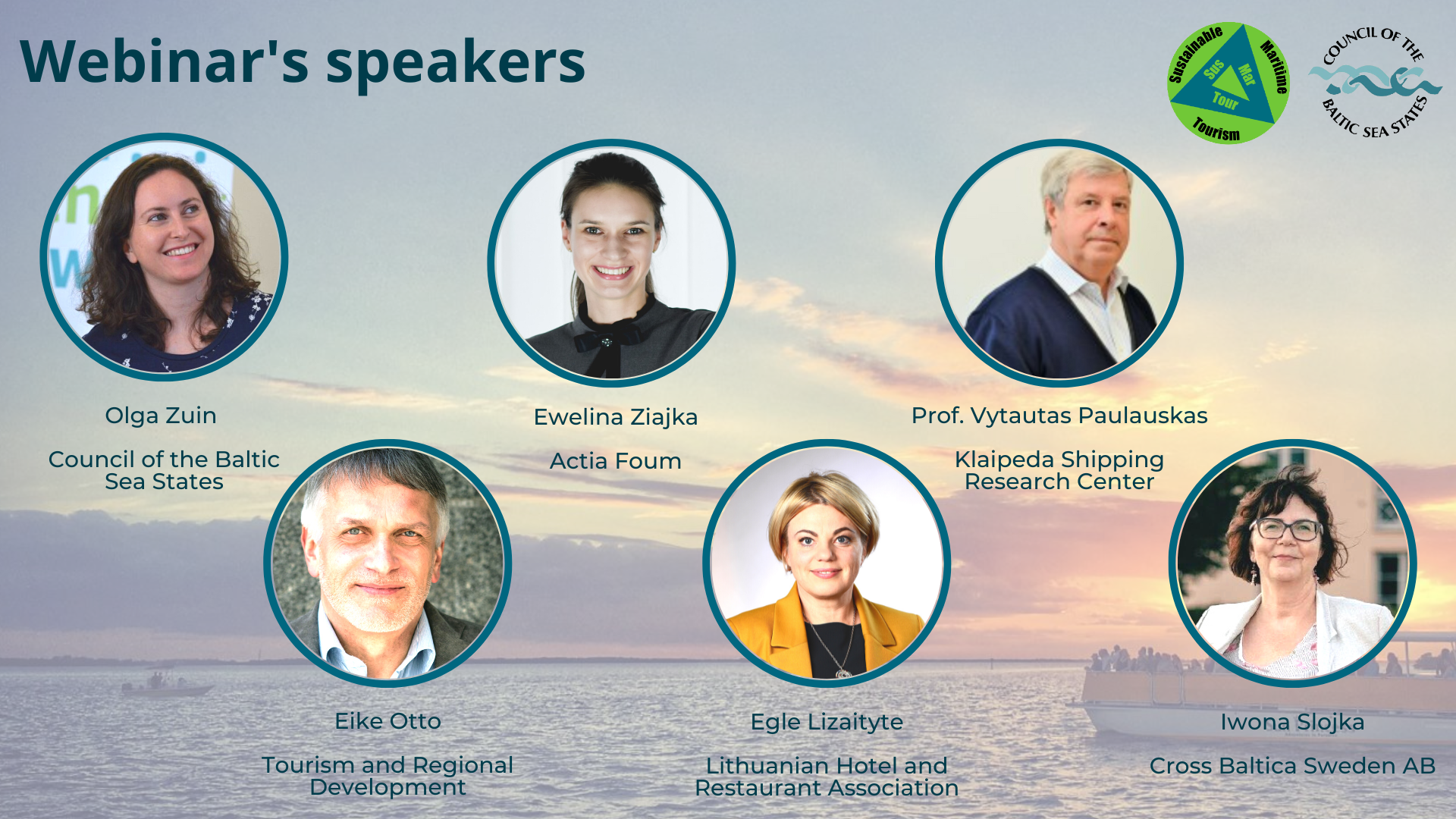 More information is on the agenda.
Click here to register for the event.
For more info about the SusMarTour project please also visit us on LinkedIn.