Date:                   25.11.2020
Venue:                Online
---
Dear Participants, thank you for joining us during Innovation Days 2020, we hope that the presentation given during the event showed how important digitalization will be for the future of ports operation.
In Seassion 1 our speakers presented case studies of ports future and present plans for digitalization solutions. In Session 2 our panelists discussed both the future benefits of using digital technologies in ports as well as potential cyber security threats that might arise in the future.
After a short break in Session 3 our speakers presented currently ongoing projects touching upon the digitalization of the maritime sector. Finally in Session 4 our guest gave an introduction to digitalization process of ports, and gave examples of a number of systems that can be used by small and medium sized ports.
Recordings of the event are available on an online platform @ Connect2SmallPorts webpage,
Agenda!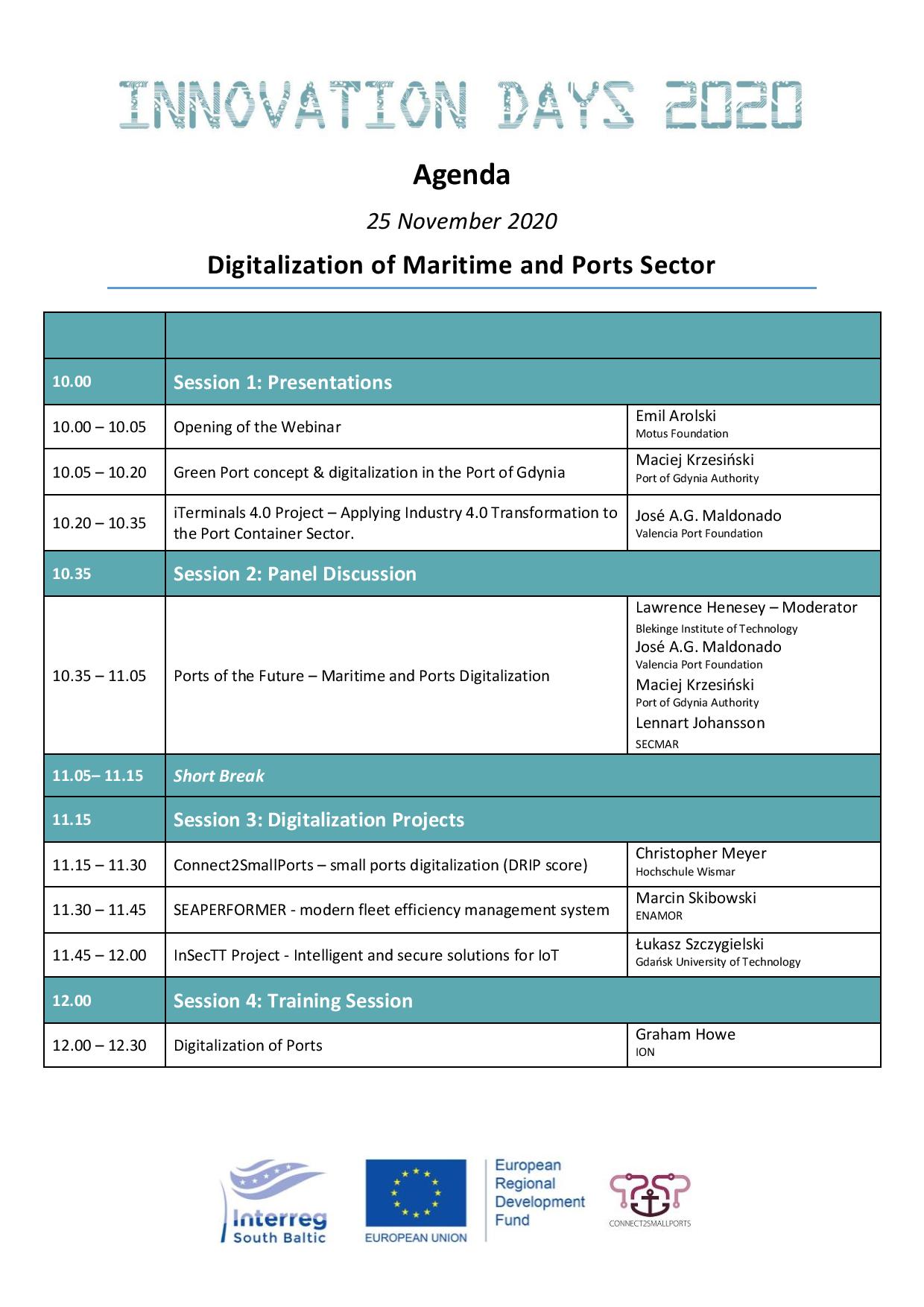 Innovation Days2021  will come back next year on the 24th and 25th of March, stay tuned for more information about the venue and registration possibilities.