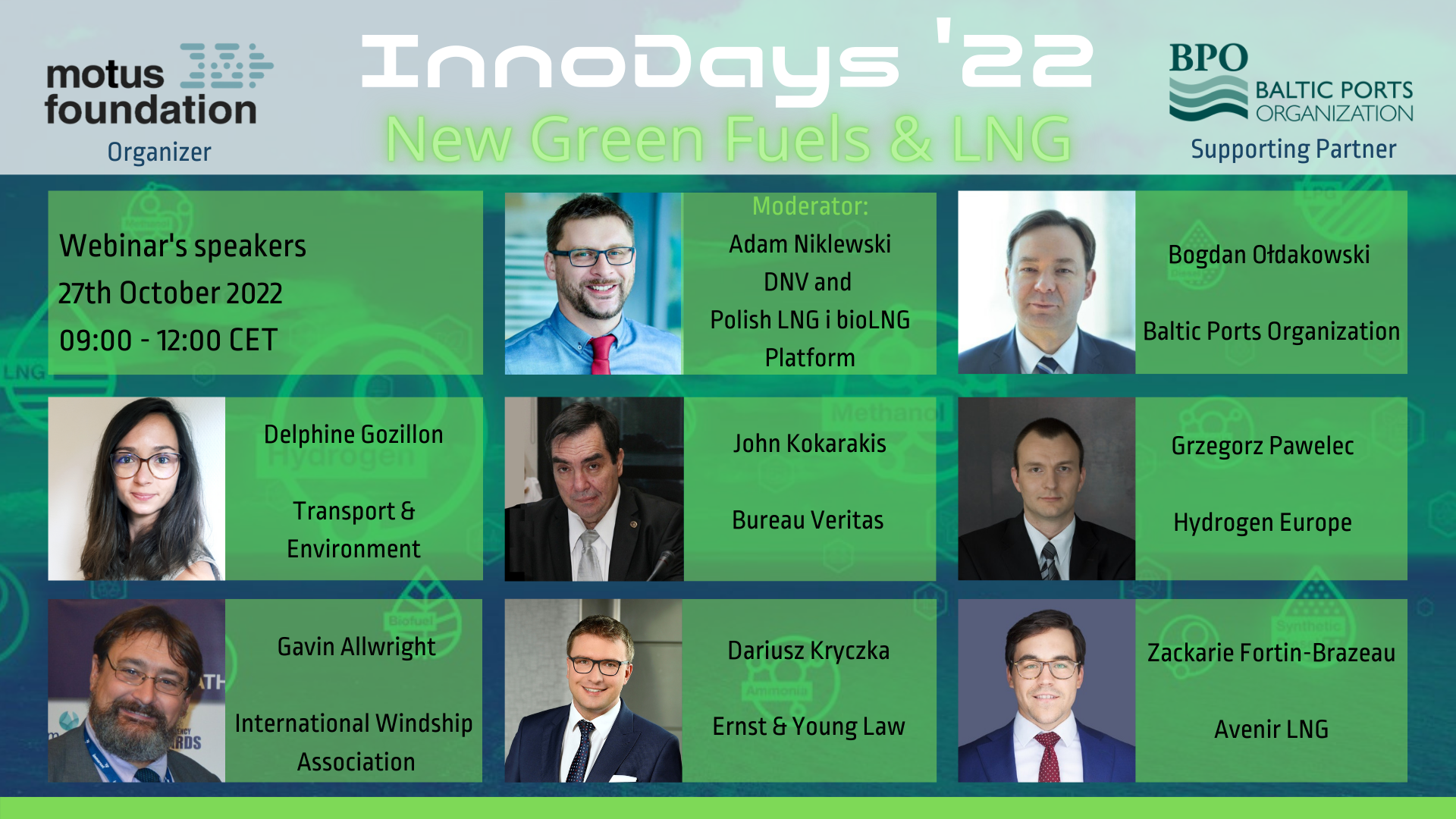 Date:          27.10.2022
Venue:       Online
InnoDays '22 – New Green Fuels & LNG
Motus Foundation organized the next InnoDays '22 webinar, which took place on the 27th October 2022. The autumn webinar concentrated on the topic of New Green Fuels and LNG. The First session of the event focused on the new green fuels: hydrogen, ammonia, green methanol, and electric propulsion. The Second session aimed to update on the latest LNG and Bio-LNG revival. The Decarbonization Path Ahead was the main topic of the Discussion panel with contributions by our leading speakers from the New Green Fuels and LNG industry.
The agenda is available here.
Read the event leaflet for more information here.
Recording from the event can be found below.