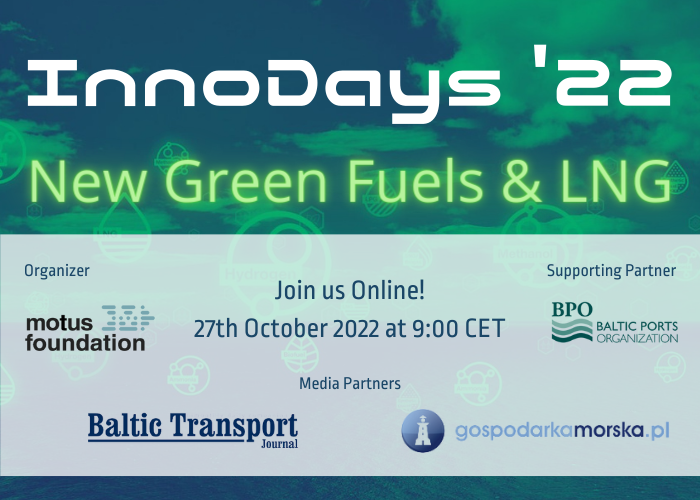 Motus Foundation is holding the 7th edition of its brand event InnoDays '22 on the 27th of October.
The autumn webinar will concentrate on the topic of New Green Fuels and LNG.
The First session of the event will focus on the new green fuels: hydrogen, ammonia, green methanol, and electric propulsion. The Second session will aim to update on the latest LNG and Bio-LNG revival. The Decarbonisation Path Ahead would be the main topic of the Discussion panel with contributions by our leading speakers from the New Green Fuels and LNG industry.
The event will be hosted in an online formula and participation is free of charge!
The webinar leaflet and more information are available here. 
The agenda is available here.
Enter here to register for the event.